Moisture Meters
Many of our customers talk to us about one key area of concern in their work - and that's the moisture content in their timber and building work. This is equally true if you are crafting hardwood flooring or manufacturing pallets, are a wood chip producer, or a supplier of logs for a wide range of wood burning stoves. The capability to accurately measure moisture levels is also vital to those producing building materials such as plaster and concrete.
With many years of experience in this field, we know that our extensive range of wood moisture and other meters provide a swift and accurate measure to help you be sure that this key area is under control.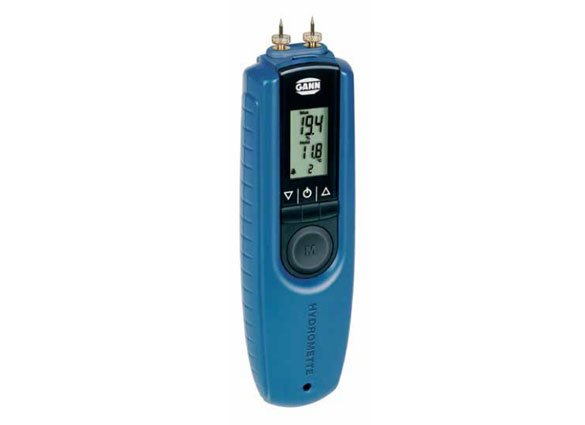 You'll see from our extensive listing of moisture meters and accessories below that these devices are available for a range of products and circumstances, including sawn timber and firewood logs, plaster, chipboard, wood fibre materials, and veneers covering a variety of thicknesses. We also offer non-destructive building material measurement devices.
Our stock of vital accessories to assist with these key assessments of both relative humidity and temperature includes both drive-in and ram-in electrodes, and conversion kits. Plus, we have a range of sizes in both non-insulated electrode pins and others which are Teflon insulated to ensure that surface moisture does not affect your measurements.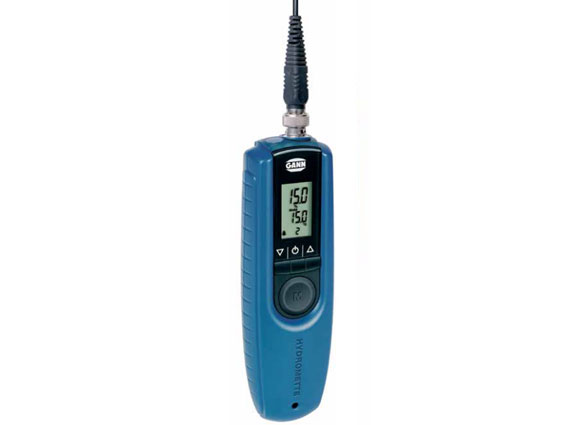 The experienced and helpful team here at Kiln Services can also offer a professional wood moisture meter calibration service.
Given the necessity of obtaining precise wood moisture meter readings, and the difficulties of undertaking moisture meter readings yourself without specialist equipment, it is vital to ensure this process is undertaken by professionals with the right technology.
All of the experts at Kiln Services have undergone high levels of training, to ensure that they give you precise and accurate results all the time, meaning you can have complete confidence in our moisture meter reading and calibration services.
How can we best help you?
To access full details of each of our products, simply click on the appropriate link below. Alternatively, if you want to ask any questions, or discuss a specific problem area, then please take a moment to complete the Quick Contact Form at the foot of this page. If you'd prefer to chat through your needs, simply call 01621 785 935 for obligation-free advice.
We also offer a wood moisture meter calibration service.