Wood Chips
Whether your requirement is to dry small volumes of wood chip for your own use or several thousand tonnes per year for the biomass fuel market we can provide a cost effective solution to meet your specific requirements. See options below.
All the equipment your will need for a batch drying facility installed into your own purpose built drying room or kiln.
A purpose built batch drying facility inclusive of the kiln / drying compartment.
A continuous output wood chip drier with walking floor and feed bunker
All of the above options can be heated by either hot water or steam.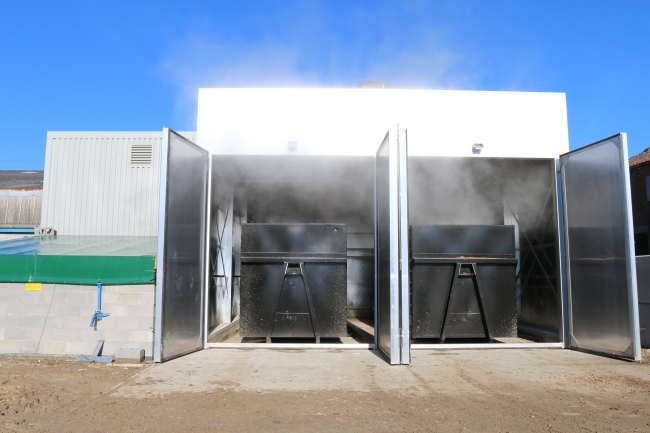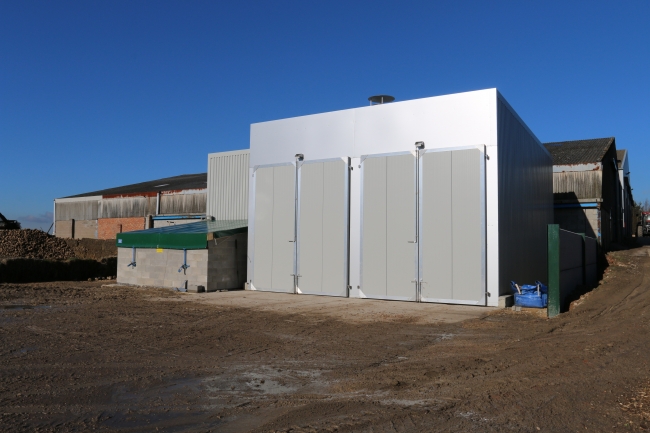 A Dual purpose log & wood chip drying kiln holding 56 cubic metres per batch load.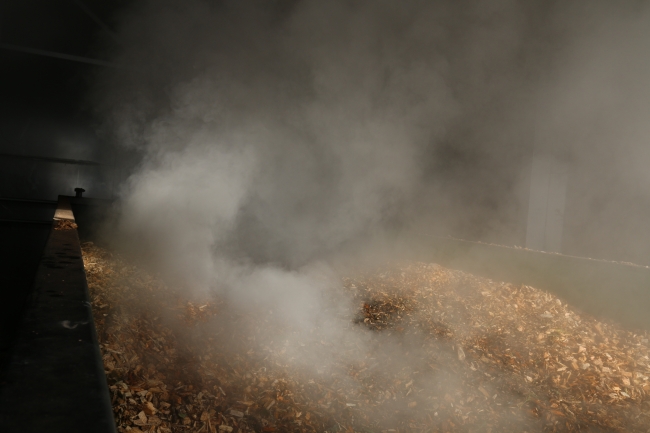 Wood chip bin during drying