Small Kilns 3-10M3
For those companies that require a small professional drying facility we have the perfect solution. Our small kilns incorporate many facilities normally associated with large commercial drying plants.
1. Control system with digital display of drying program along with the actual temperature & relative humidity conditions within the kiln.
2. Timber / Wood moisture content display of 4 samples within the kiln batch.
3. Drying programs/ schedules for over 100 species of timber.
4. Two speed air circulating fans for softwood & hardwood drying.
5. Steam humidification system to ensure the correct relative humidity is reached, this also allows the customer to carry out pre drying and after drying conditioning phases.
6. Automatic control of the kiln ventilation, heating, humidification, air velocity and fan reversal as dictated by the drying program.
7. Heavy duty kiln track & bogies.
8. Kilns manufactured from aluminium with high levels of thermal insulation.
9. Heavy duty door with stainless steel fixings and high temperature silicone seals.
10. Kilns can be connected to an existing hot water supply, alternatively we can supply a total package with boiler (biomass, oil or gas). We are also able to supply an all electric version.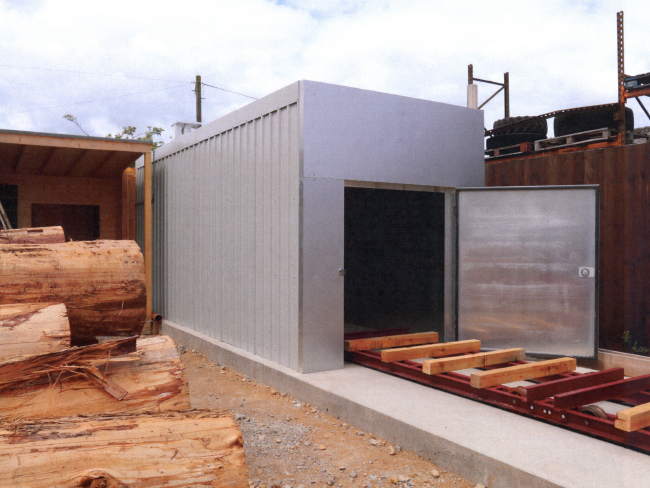 Small Timber Drying Kiln with the capacity for 7 cubic metres of sawn timber.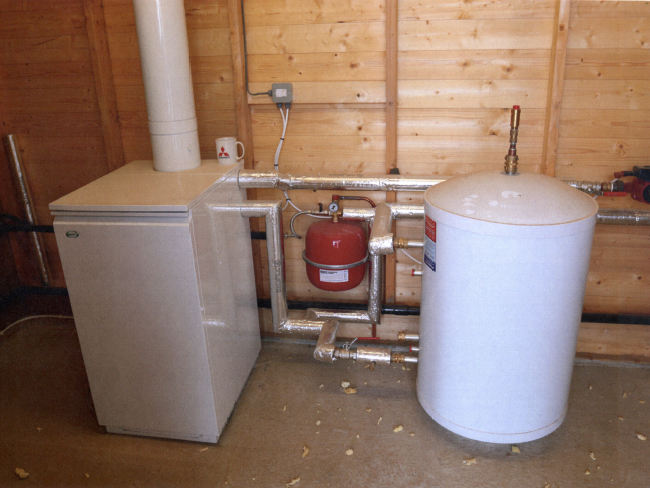 Optional Boiler Plant.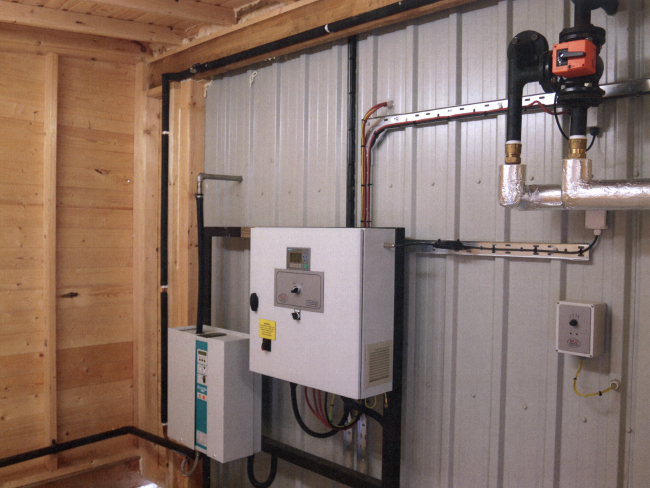 Control System, Humidification System and Heat Control Valve.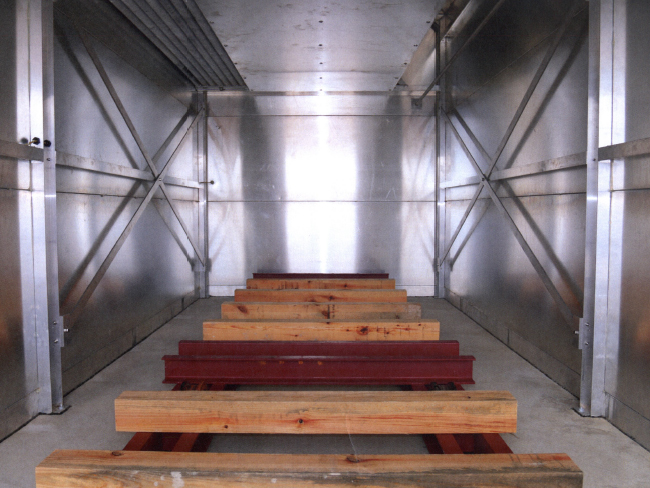 Interior of kiln showing Heat Exchangers, Intermediate Ceiling and Loading Trolley.