Fencing
In recent years the fencing sector has become an increasingly important market.
Many companies have installed kilns in order to obtain the correct penetration and chemical loading by drying down to fibre saturation point prior to treatment.
When drying species that are classed as "resistant to treatment" such as Spruce, care should be taken not to dry below the fibre saturation point. A final moisture of 28 – 30% usually provides the best results.
Drying programs should modified to ensure the maximum temperature does not exceed 65 degrees centigrade and relative humidity is no lower than 55%.
By modifying the programs in this way, although drying times will be extended it will avoid the outer layers from drying too quickly causing a resistance to penetration ensuring that the preservative impregnation standards of BS8417:2011 are met.
This is of particular importance where the minimum service life of 15 years defined in the Standard is required for components destined for Class 4 / Ground Contact use.
There is of course a cost in removing a proportion of the moisture prior to treatment but this is minimal when compared with the replacement of a failed product which in turn often means customers have a lack of confidence in timber and turn to other less sustainable materials.
For those companies producing waste wood bi-products the renewable heat incentive (R.H.I.) opens up new opportunities for reducing drying costs.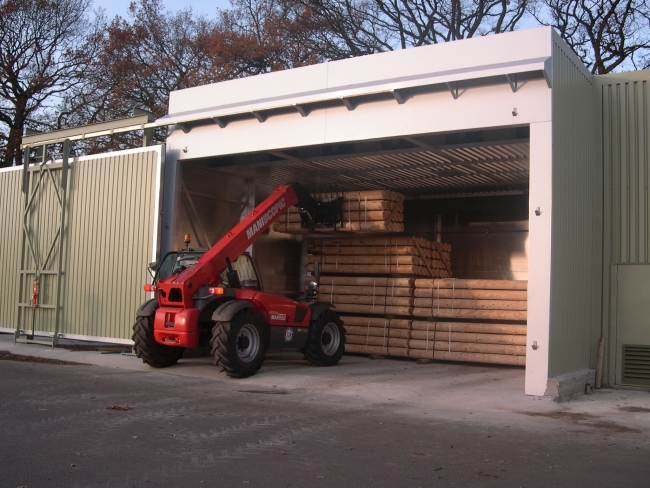 A 60 cubic metre capacity kiln being loaded with machine rounded fencing posts.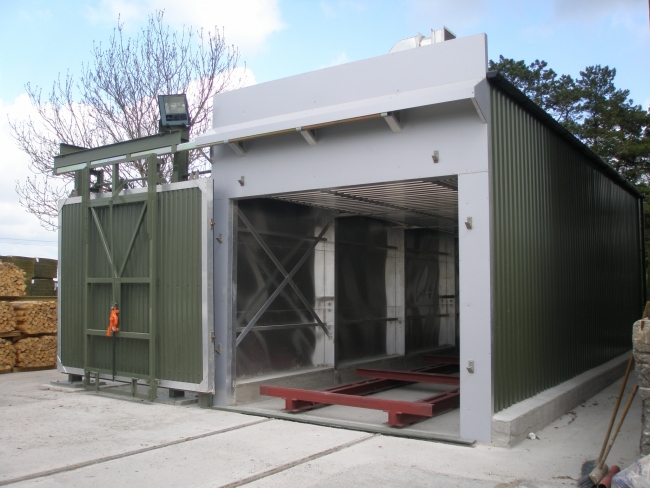 Trolley loaded kiln used for drying bundles of round fencing posts prior to pressure treatment.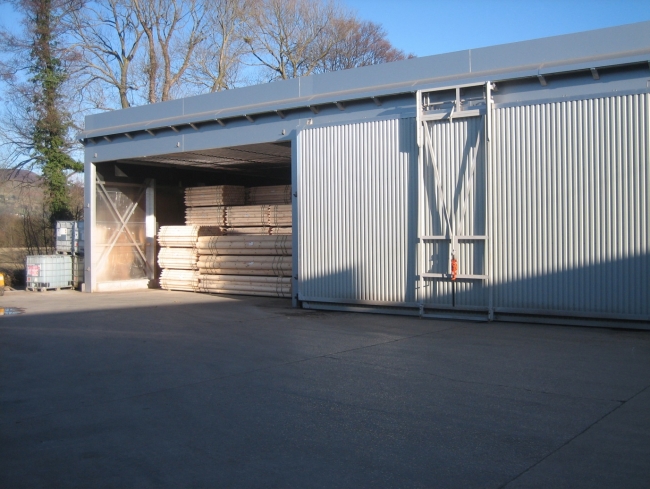 The kilns shown are drying machine rounded fencing posts